How to be Sexy at BBW Dating
Are you a bigger girl who feels self-conscious around men? Is that feeling even more distressing when you're around other women and skinnier women? Maybe you even feel like you can't compete against slimmer girls, so why ever bother?
Wrong attitude! In fact, we're going to let you in on a secret. It's not about looks. Guys are looking for SEXY BBW, not physically perfect. Sexy? What is sexy? How can you be sexy, especially if you're self-conscious about your body?
We're not going to simply say "just be confident!" That's not very helpful, is it? But we're going to give you some tips on how to be a SEXY big beautiful woman. If you can master these dating techniques you will always be able to compete with other women because you will be showing confident and feminine behavior.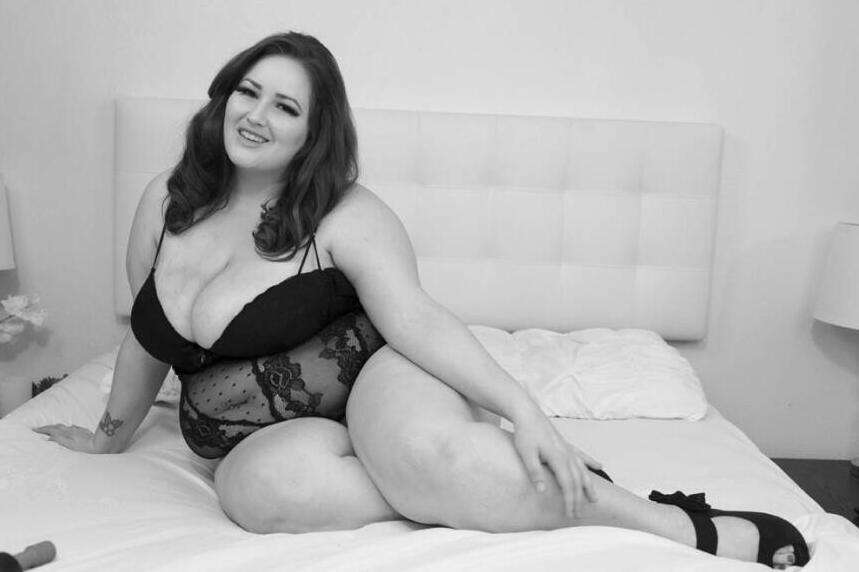 1.Try to have friendly and STRONG eye contact.
Concentrate and do not let yourself look away in shame. Be friendly and open and if a man looks at you in the face, glance back at him and keep looking. Give him a smile. Feel a connection and then slowly turn away. He will be intrigued and will remember your face. He may come up and talk to you!
2.Invest in better fashion.
Your body is fine. In fact, many men love big beautiful women because you have curves. So accentuate your body without going to extremes. Avoid baggy clothing because you're feeling ashamed. Instead, opt for a dress that's reasonably form fitting. Not ultra-tight but comfortable; a dress that naturally brings out your curves. Don't reveal too much skin and go to the other extreme. The best way to do it is wear one item that's sexy (i.e. shorter skirt, or maybe lower cut blouse) but then neutralize the look by going more modest for other items. If you're self-conscious about your stomach or arms, wear a sweater but highlight the feature you like best.
3.Learn a skill or talent and show off just a little bit.
Whether it's music, cooking or singing…whatever you're good at, be sure to let the guy know. Having someone be impressed by your unique abilities will give you natural charm. If you can't think of anything special about yourself then just choose something you like doing and practice at it.
4.Have a good sense of humor.
Become sexier by loosening up and learning to laugh. Learn to make men laugh. But don't laugh yourself just because you're nervous. The best way to do it is to let the guy make a joke and then reward him with a laugh!
5.Be mysterious.
Remember, give men just enough information so that they're curious about you. There's no need to give your entire life story too soon. Sharing too much too soon takes some of the fun away from dating. Let the guy work for new information. Keep him interested by NOT sharing and instead projecting friendliness but MYSTERY as well.
As you can see, it's not so hard to be sexy even if you're a BBW. You can come across as more confident and sexy by just practicing these behaviors and attitudes. He will be amazed at your confidence!
Read Related Articles:
How to Meet and Date BBW in the US
How Should BBW Take a Selfie
Sex and BBW Dating-What the Science Shows
Men Explain Why They Like BBW Dating
Back To Curvy Dating Blog & Tips